Balloon Nepal in SAG Games 2019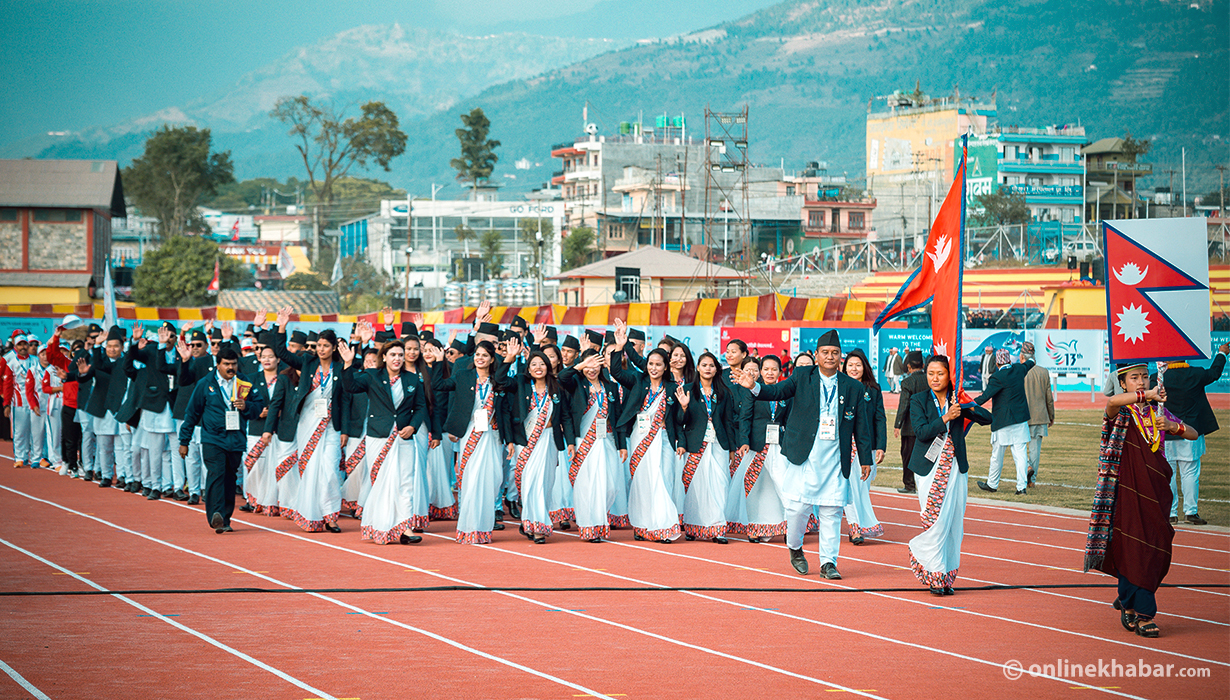 Image source: Online Khabar
The 13th South Asian Games 2019 is the major event of sports where members of SAARC countries present their skillful athletes in different sports and compete in a friendly way. Additionally, it is also an important moment to make the bonds and diplomatic relations between SAARC countries strong.
The inauguration of this huge event took place on December 1 in Dasharath Rangashala, Kathmandu, Nepal. The event was supposed to be held in March but due to the damages caused by the earthquake, the reconstruction took time and the event was postponed.
Therefore, this is also a huge moment for the Nepalese government to prove themselves in front of other countries.
Event venues
Although there are other cities too, the two major cities for SAG are Kathmandu and Pokhara. The sports like basketball, cycling, volleyball, etc. are set to take place in Kathmandu, whereas, the games such as triathlon, badminton, etc. in Pokhara.
Kathmandu is the capital city of Nepal. On the other hand, Pokhara is a peaceful city where most of the international tourists, even domestic tourists, visit to relax.
Pokhara is a happening place where you can find a peaceful environment as well as party places in one place.
Not to mention, Balloon Nepal, the only hot air balloon ride providing company is in Pokhara too.
Balloon Nepal in SAG Games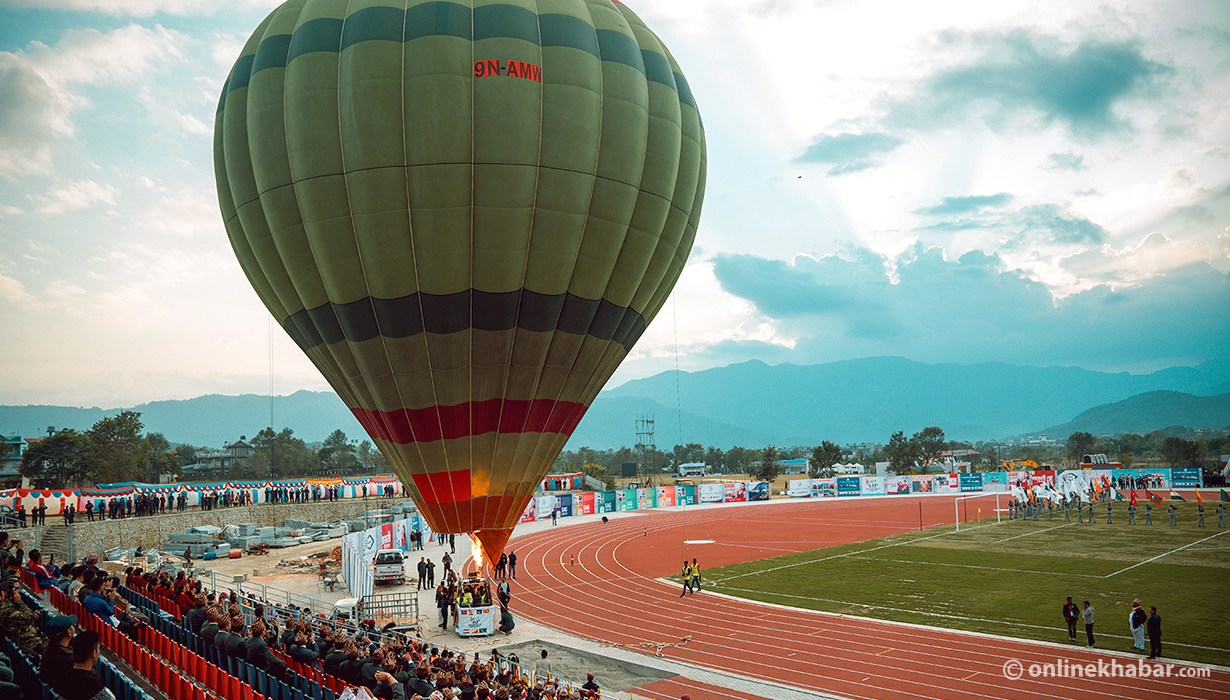 Image source: Online Khabar
The opening ceremony of SAG Games was successful with huge excitement and tremendous preparation. The security was tight and only journalists, performers, and other special guests were able to attend the ceremony.
And for the great honor, Balloon Nepal was also there!
Balloon Nepal, which provides hot air balloon ride service, was also part of the opening ceremony. Additionally, the company also displayed the hot air balloon in the ceremony.
The Hot Air Balloon was high in the sky with a marvelous view as people standing below enjoyed it.
Does this way of presenting the uniqueness of Nepal excite you?
Are you interested in enjoying the view of the ground from high above the sky?
The 13th SAG Games have been perfect for the promotion of the Visit Nepal 2020 campaign. Also, for Balloon Nepal, it was a moment of recognition among several participating countries.
Therefore, this can be a perfect time to support our nation and fulfill your adrenaline thirst at the same time.
Feel free to place your inquiry!